[speaker]
(BSDMS) – Senator Bernie Sanders has announced his 2020 bid for US President, and has hired a dynamite campaign staff to help him on his way to the White House. Here are the names of some of Sen. Sanders chosen campaign staff, and some information about them.
Meet Bernie's Campaign Dream Team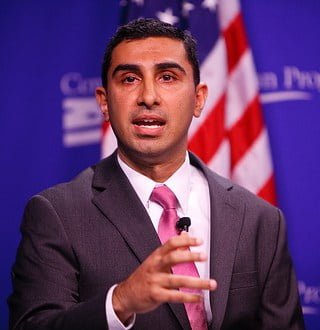 He is one of the Democratic Party's better-traveled operatives. Although he has limited campaign experience, he has ties to the party's think tank infrastructure, known about its operations on the Hill, and is knowledgeable about the larger progressive universe. Shakir served as the national political director for the American Civil Liberties Union (ACLU) since early 2017. Before ACLU, he was also the senior adviser to former Senator Majority Leader Harry Reid (D-NV), and used to work with House Democratic Leader Nancy Pelosi (D-CA). Shakir got his start as an editor at the ThinkProgress website.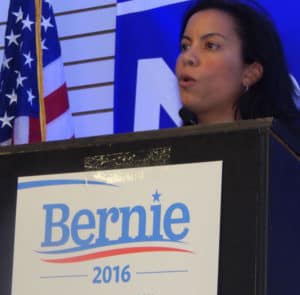 Mejia is a community and progressive union activist with New Jersey roots. She has nationwide experience fighting for policies that lift up working families. As the leader of New Jersey Working Families, she directed an unprecedented effort to enact earned sick time laws in nine municipalities of New Jersey. ThinkProgress said it was the "biggest wave of paid sick day victories ever". President Obama honored her as a "White House Champion of Change." She has also been leading the fight in New Jersey for revenue solutions that lift up working families with smart investments.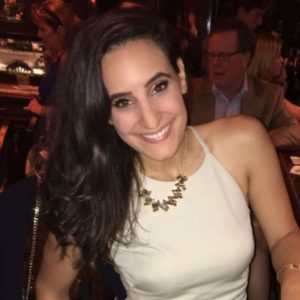 Badawi leads the Progressive Change Campaign Committee (PCCC) found at BoldProgressives.org. She has led a legislative outreach effort to build support for PCCC policy initiatives. These initiatives involve working closely with congressional allies and their staff in incorporating bold progressive ideas into legislative priorities. Recently, Badawi led efforts to build broad support for the popular idea of debt-free college. This resulted in a joint resolution that was introduced in the U.S. House and Senate.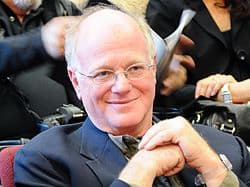 Commonly known for founding Ben & Jerry's Ice Cream with his childhood friend Jerry Greenfield in Burlington, Vermont in 1978, but he is also a tireless Activist. Cohen has put his wealth to use in the founding of such groups as TrueMajority and, Business Leaders for Sensible Priorities. Both of these groups were very active in advancing various political and social causes. However, in September of 2007, TrueMajority and TrueMajorityACTION merged with USAction.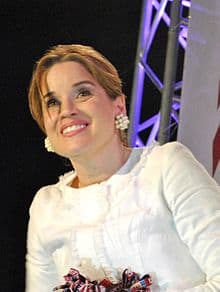 Cruz is the Mayor of San Juan in Puerto Rico, and a strong adversary of President Donald J. Trump. She is committed to Sen. Sanders' campaign, and has been working with the Senator since 2016, "looking for a path for Puerto Rico." Cruz named Sanders' efforts on education, collective bargaining, LGBTQ rights, and other issues. She has had a long commitment to being in the forefront of structural changes. Sen. Sanders had introduced a $146 billion recovery plan for Puerto Rico, but neither of the bills made it out of committee. Cruz looks to revolve many issues Puerto Rico is facing, which includes a "new relationship" with the U.S.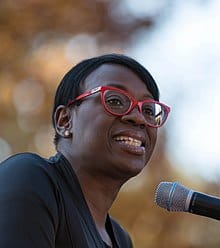 Turner is a politician from Ohio. She is a registered Democrat, and was on the Cleveland City Council from 2006 to 2008. Turner was also an Ohio Senator from 2008 to 2014. Turner was also a surrogate for Bernie Sanders' 2016 presidential campaign. Turner is also the President of Bernie Sanders' backed Our Revolution.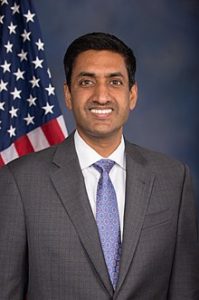 Ro Khanna is an American academic, lawyer, and politician. He has been service as House Rep. for California's 17th congressional district since 2017. He is a registered Democrat. Khanna had also served as the Deputy Assistant Secretary in the U.S. Department of Commerce under President Barack Obama from 2009 to 2011. Khanna only accepts donations from individuals, he is one of only six members in the House of Representatives who does not accept campaign contributions from political action committees (PACs) or corporations.
Conclusion:
Senator Sanders of Vermont has listened to the criticism of his last campaign, and has included women and people of color with great platforms and backgrounds this time around.  Senator Bernie Sanders has chosen a uniquely qualified and diverse campaign staff for his 2020 candidacy run. These people are well known progressives and stand for a lot of the same values as Senator Sanders. Sanders has urged his 100 campaign surrogates in the media to act respectfully. 1 million people have signed up to be volunteers for his campaign. The Senator's campaign staff looks to be well thought out, diversified, highly energized and motivated as he looks to take his place in the White House.
Kyle James Lee – BSDMS – This work is licensed under a Creative Commons Attribution-ShareAlike 4.0 International License.