[speaker]
(BSDMS) – And he still had the audience cheering Bernie! Bernie!
WASHINGTON DC – On Monday night, Senator Bernie Sanders who is running for President in 2020, did a Town Hall on CNN. Viewers were told by CNN a little bit about what the people asking the questions do for a living, but, did CNN fail to disclose to everyone about those people's political ties, and was CNN aware of it?
This is an unethical thing for CNN to do, and it has been known to do so in the past, including CNN's attacks on Medicare for All. In this article, I will describe these person's political ties. Please keep in mind that these people asked substantive questions, they should not be harassed, and I don't believe they were "out to get Bernie Sanders,"
CNN however, seems to be out to get Bernie Sanders. CNN chose Washington D.C. as the location, curated the questions that were to be asked and is already the highest donor to Kamala Harris when this campaign season started. We at Bernie Sanders' Dank Meme Stash do not condone the harassment of these individuals who asked the questions, and ask that you do not harass them.
These findings were originally discovered by this unrolled twitter thread.
Bernie Sanders' CNN Town Hall questioners: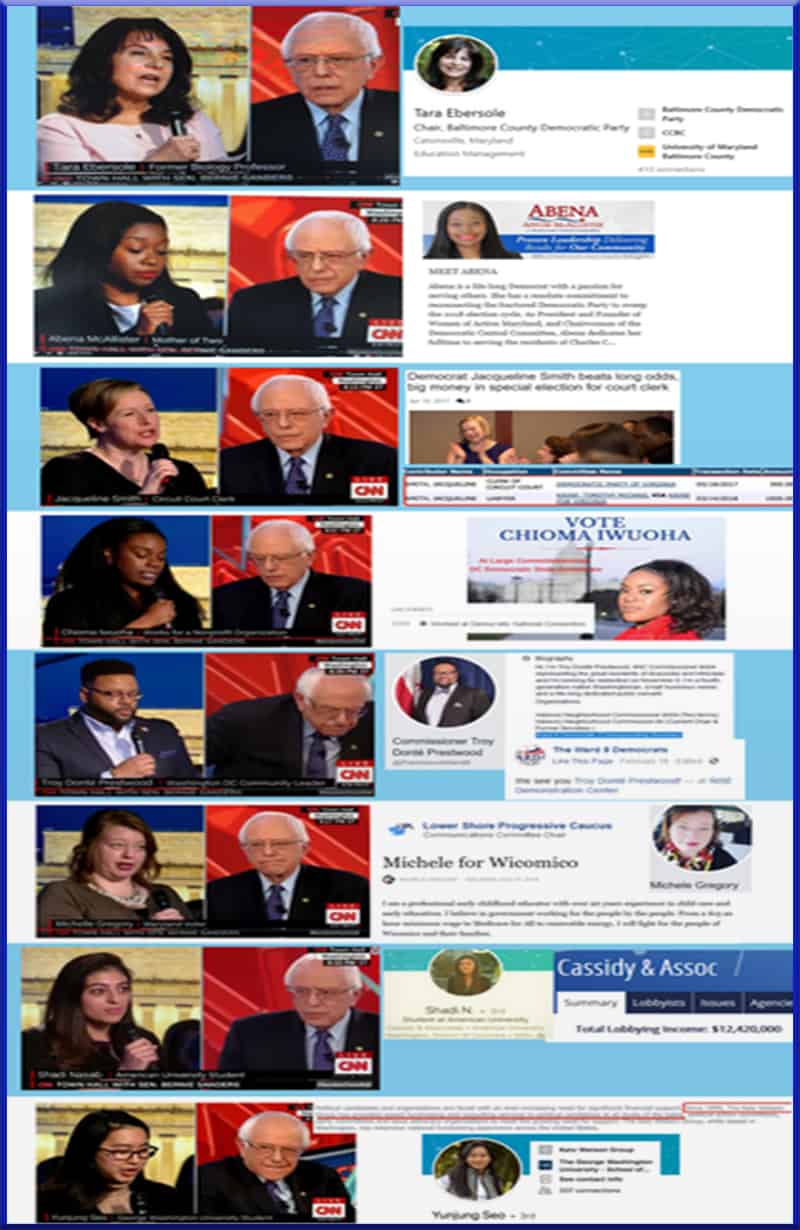 Another reminder that we at Bernie Sanders' Dank Meme Stash do not condone harassing these people, and ask that you do not. There were also misinformed questioners, but again, CNN has been known to do such unethical things in the past, including leaving out crucial context in its attack on Medicare For All.
Will the 2020 primary election be rigged against Senator Sanders just like in the 2016 primaries? Or, will Sanders overcome it all this time and take his place in the White House by utilizing his diverse, colorful, and dream team presidential campaign staff?
Kyle James Lee – BSDMS – This work is licensed under a Creative Commons Attribution-ShareAlike 4.0 International License.